Rene Caovilla, neimanmarcus.com
is not just for jewelry this season.  Everywhere I turn, shoes, clothes, handbags and even fingernails are being glitterized, crystalized and even bedazzled (yes, I own a Bedazzler).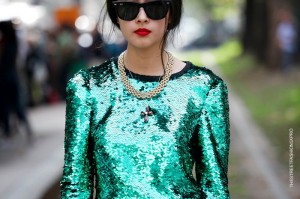 Dolce and Gabbana
I am obsessed with the whole nail trend.  I could do a whole blog just on how people are painting their nails… oooh, something for you all to look forward to!
Deborah Lippman, Across the Universe