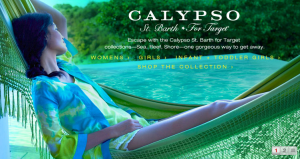 Ok – so I know I am late in the game here but I made my first trip to target in a about 3 weeks and saw that Calypso has teamed up with them for clothing, kids, home decor and jewelry.
The clothes are cute (especially the girls) but when I went to their jewelry counter and saw how cute the wrap bracelets are – I got excited.  I must have sat at the counter for 10 minutes and tried different wrap combos.  They had the cute pink and turquoise ones below but they also had more natural and organic colors which would be very cute mixed in with the colorful ones.  But the best was the crystal studded wrap that, coupled with a more plain version, looked so cute… and they all looked even better when I saw they started at $14.99!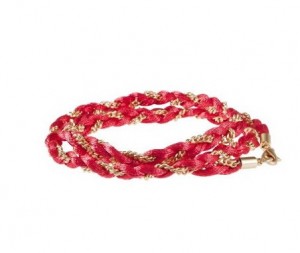 And I can't forget to mention the pair of tear drop shaped hoops above.  There are a lot of people out there looking for the perfect pair of hoops – well, these are a great shape, would look good on anyone and are very affordable.  Calypso brought to Target a "little bit of boho and lots of chic".