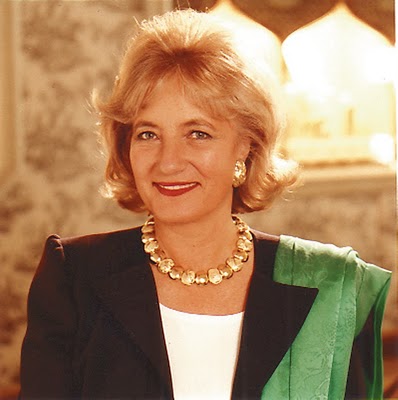 Today marks the last day of Elizabeth Gage showings this spring in the US.
If you're not familiar with Elizabeth Gage, she is the only living of the great jewelry designers of the 20th century.  She was (and still is) one of the true innovators in jewelry design in the last 40 years.  If imitation is the highest form of flattery, then Elizabeth has plenty of admirers.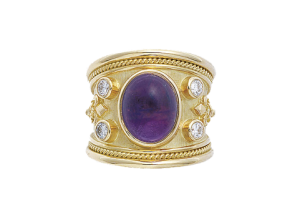 Probably her most recognizable designs are her dramatic "Kiss" pins and her wide band "Templar" rings. She is known for popularizing the use of ancient coins and artifacts in her jewels.  And her jewels always have spectacular color combinations.
Her creations started a whole new look in jewelry.  If you like that look, as I do, then do yourself a favor and for a few dollars more buy an original Elizabeth Gage. Being able to buy from such a great designer during their lifetime is a rare treat!
I wasn't able to make it to Texas to see Elizabeth this spring.  I suppose that I will just have to visit her next fall when she comes to New York.