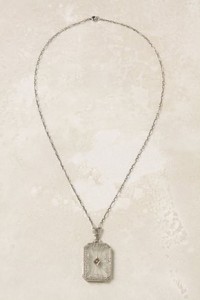 When did this happen?  I had no idea Anthropologie was now selling estate jewelry!  They don't have a lot of items on their website, but it is worth checking out if you are looking for a one of a kind pendant or ring.  I have been looking for lockets for my daughters.  This past Christmas, I finally broke down and bought a "puffy heart" locket and just put her initials on it but now I am looking for a good one for my younger daughter.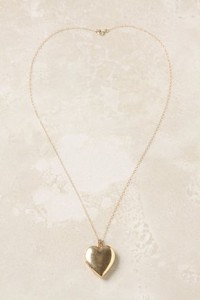 I hope their estate inventory gets beefed up, both in quantity and quality.  It would be nice to have some more significant and unique pieces that follow the Anthropologie aesthetic and demands of their unique customers.  I understand that this may be because they are testing the waters a little to gauge interest but it sounds like a job for Keith Johnson.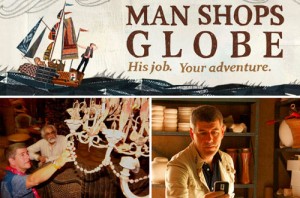 If you haven't seen "Man Shops Globe", on the Sundance channel, you are missing out! It follows, Keith Johnson, Anthropologie's chief buyer, all over the world looking for one of a kind items that can either be bought one-off or mass produced to his specifications.  If you like to shop and travel as much as I do, this show is for you!