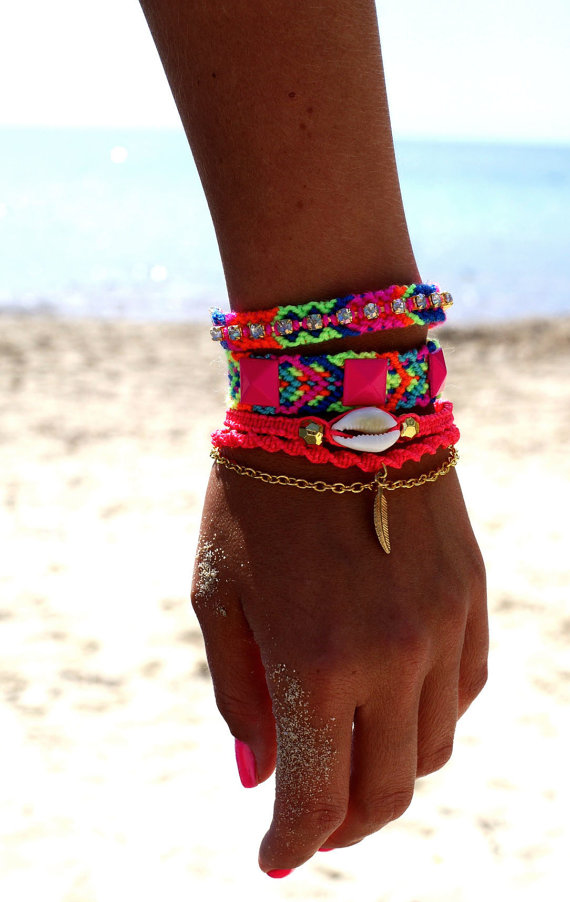 I love looking at Etsy!  For me, it can just as much of a "time suck" as Pinterest, except – it's better because you can actually buy stuff.  I have picked out a few of my most recent favorite things.  Take a look at them now, because by next week, I will have found something else I like even better.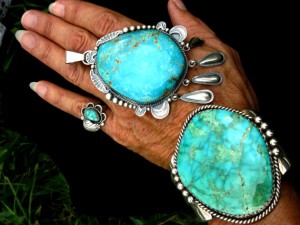 This is a fabulous old pawn set – the turquoise in the cuff is gorgeous.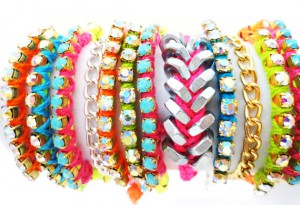 I am STILL not sick of summer friendship bracelets.  Neon rhinestone bracelets – who doesn't need one or 4 or 6?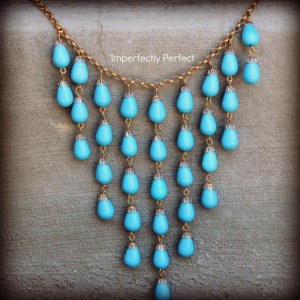 Great end-of-the-summer statement necklace – only $32!