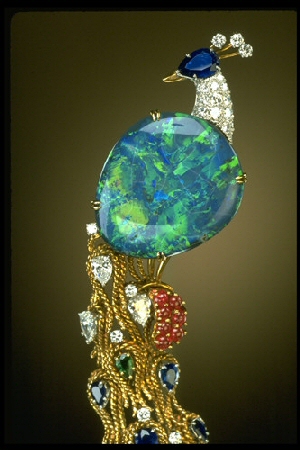 The brooch is appearing more and more in fashion today but the way people are wearing it is what gives it an updated look.
Gwyneth wore one to the Oscars but placed it on her hip.  Choosing to stay away from the traditional placement around the collar area.
I think this is a really cool idea and a funky way of dressing up an outfit for a night out.  Putting it in your hair, placing it in the back by the ponytail or even securing one as a barrette.
Placing one on a clutch or purse is a great idea too; dressing it up and making it totally unique.  Wouldn't it be great to find a velvet clutch and add some sparkle to it?  Or even taking a straw or raffia clutch and adding a vintage brooch.  Again, combining two totally different looks – the organic bag with a vintage, antique jewel.