Today's Featured Jewel
Adorn yourself in both beauty and luxury with these special jewels by designer Nam Cho. We love Nam's incredible colors and her feminine yet wearable pieces – show them off in jeans or in your favorite little black dress!  The soft periwinkle blue of chalcedony mixed with cornflower blue sapphire and a hint of sparkle from rose cut diamonds – truly exceptional! Prices starting at $5000.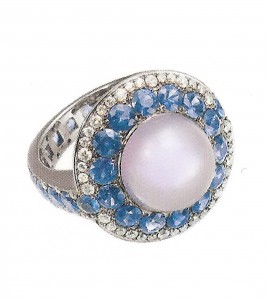 Merry Christmas! 30% savings on our Nam Cho collection!