Mollie and I love fabulous pearls. In fact we've decided that this holiday season we are going to focus on Pearls, culminating with a Holiday Pearl Show on December 4th (mark your calendars!). As the reformed engineer and more technically minded half of Davis Jewelry, I'll start off with Pearls 101…….a primer on how to buy sumptuous pearls. SO here we go………
If you want stunning pearls, you only need to remember one word – glow.  Gorgeous pearls GLOW. They have "life" when you put them on your skin.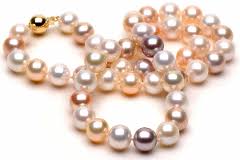 Always perform this easy test. Put the pearls on and then look at them on your neck (or ears, etc) in a mirror from a distance of 10 feet or so.  Do they "glow"? Do they have that special something? Or do they look somewhat flat?
Next think about color. Try to buy something that has a truly delicious color. Sometimes pearls have a basic color (called body color) and also a hint of another color (called overtones). Overtones are wonderful. Look at this black pearl with both strong green and faint pink overtones.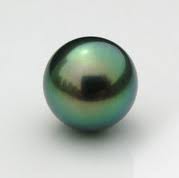 Forget everything else. If you buy pearls with both that special glow and a really yummy color, then you've hit the jackpot!