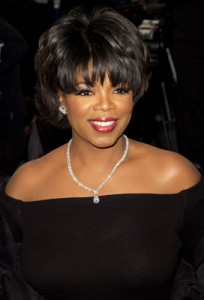 In 1995, on the red carpet of an awards show, when asked what famous jeweler had loaned her the diamond earrings and necklace she was wearing, Oprah replied " I only wear my own diamonds".  Well, how nice for her. I wish we all had our own supply of red carpet glitz, but we don't, so let's live vicariously through some of the celebs that do.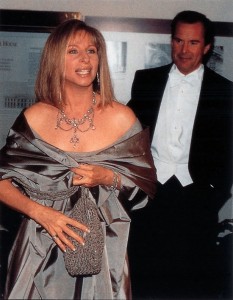 Barbra Streisand wearing a Faberge necklace purchased many years ago that came with the original sketch.
Oh yes, even Mariah has been known to wear her own.  She commissioned Van Cleef and Arpels to design this butterfly ring in 18k white gold and diamonds.
Kate Winslet in a custom designed fancy yellow and white diamond necklace with matching earrings.
And of course, Elizabeth Taylor, who pretty much had it all.